Final Bench judges
The Honourable Justice Marshall Rothstein, Supreme Court of Canada
The Honourable Justice David W. Stratas
The Honourable Justice Kathryn N. Feldman, Ontario Court of Appeal.
The Honourable Justice Alexandra Hoy, Ontario Court of Appeal
The Honourable Justice Katherine M. van Rensburg, Ontario Superior Court of Justice
KEYNOTE SPEAKER & JUDGE
The Honourable Mr. Justice Marshall Rothstein / L'honourable Marshall Rothstein
Supreme Court of Canada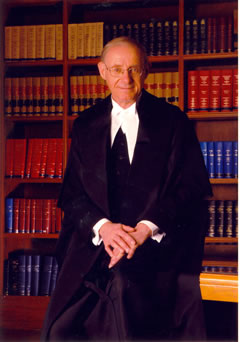 Born on December 25, 1940 in Winnipeg, Manitoba, Marshall Rothstein went to school in Winnipeg. He then attended the University of Manitoba, where he earned a B. Com. in 1962 and an LL.B. in 1966. He is married to Montreal native Sheila Dorfman and the couple have four children, Ronald, Douglas, Tracey and Robert, and six grandchildren.
After being called to the Manitoba Bar in 1966, he started his career at Thorvaldson, Eggertson, Saunders and Mauro before moving to Aikins, MacAulay & Thorvaldson in 1969, where he was a partner from 1972 to 1992 and a member and periodic Chairman of the Management Committee/Executive Board from 1981 to 1992. He was appointed Queen's Counsel in 1979. He served as an adjudicator under the Manitoba Human Rights Act from 1978 to 1983 and as a member of the Canadian Human Rights Tribunal from 1986 to 1992.
In his practice, he appeared before federal and Manitoba administrative tribunals, the Manitoba Court of Queen's Bench, the Manitoba Court of Appeal, the Federal Court - Trial Division, the Federal Court of Appeal and the Supreme Court of Canada. Justice Rothstein taught transportation law as a lecturer in the University of Manitoba's Faculty of Law from 1970 to 1983 and from 1988 to 1992, and contract law in the University's Extension Department from 1970 to 1975. He was a Bar Admission Course lecturer for the Law Society of Manitoba from 1970 to 1975. He also held many other offices: Secretary (Administrator), Civil Legal Aid Committee, Law Society of Manitoba, 1968-70; Chairman, Commission on Compulsory Retirement (Manitoba), 1981-82; Chairman, Ministerial Task Force on International Air Policy (Canada), 1990-91; Member and Chairman, Manitoba Transportation Industry Development Advisory Committee, 1985-87 and 1987-90 respectively; Member, Airports Task Force, 1985-86; Member, Airports Transfer Advisory Board, 1988-92; and Member, External Advisory Committee, University of Manitoba Transport Institute, 1989-92.
Justice Rothstein was appointed to the Trial Division of the Federal Court of Canada on June 24, 1992; while a judge of the Trial Division, he also served as a member ex officio of the Appeal Division, a judge of the Court Martial Appeal Court of Canada and a judicial member of the Competition Tribunal. He was elevated to the Federal Court of Appeal on January 21, 1999, and, finally, to the Supreme Court of Canada on March 1, 2006.
Photo of Justice Rothstein Copyright © SCC
Photo Credit: Philippe Landreville, photographer, Supreme Court of Canada Collection
The Honourable Justice David W. Stratas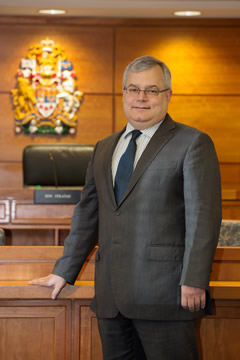 LL.B. (Queen's University, 1984); B.C.L. (Oxford University, 1986); LL.D. (Queen's University, 2012, honoris causa). Born in Toronto, Ontario. Law clerk to Justice Bertha Wilson of the Supreme Court of Canada (1986-1987). Called to the Bar of Ontario (1988). Litigation partner in firms in Toronto, Ontario. Fellow of the American College of Trial Lawyers (2008). Appointed Special Advocate by the Minister of Justice (2008). Adjunct member, Faculty of Law, Queen's University (1994 to the present), winning multiple faculty teaching awards. Author of over 120 articles or conference papers on various legal topics, particularly in the areas of administrative law, constitutional law, and legal writing. Appointed Judge of the Federal Court of Appeal, and a member ex officio of the Federal Court on December 11, 2009. Appointed Judge of the Court Martial Appeal Court of Canada, May 3, 2012. Chair of the Global Review Subcommittee that conducted a once-a-decade review of the Federal Courts' practices and procedures and recommended reforms. Currently chair of the implementation committee for those reforms. Address: Federal Court of Appeal, Ottawa, Ontario, K1A 0H9.
The Honourable Justice Kathryn N. Feldman
Ontario Court of Appeal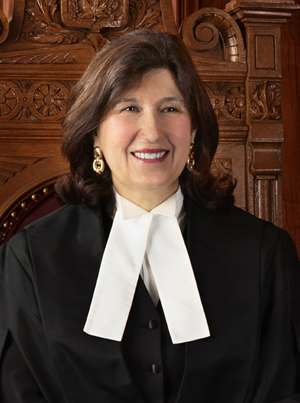 Justice Feldman received her B.A. from the University of Toronto in 1970 and her LL.B. from the University of Toronto, Faculty of Law in 1973, where she was co-editor of the University of Toronto Faculty of Law Review and recipient of the Dean's Key. She is a former partner of the firm of Blake, Cassels & Graydon where she practised in the areas of civil litigation and administrative law. Justice Feldman was appointed as a Justice of the Ontario Court of Justice (General Division) on December 24, 1990 and sat on the Commercial List as well as on criminal and civil matters. She was appointed to the Court of Appeal for Ontario on June 11, 1998. Since her appointment to the Bench, Justice Feldman has participated in numerous continuing legal education programs for law students, lawyers and judges as a lecturer and seminar leader, and has served as a frequent member of the final bench of a number of moot courts. She served as the Chair and Co-chair of the Insurance Committee of the Canadian Superior Court Judges Association from 1992 to 2011. In January 2001 she became the first recipient of the Canadian Superior Court Judges Association President's Award. As an alumna of the U. of T., she served on the Moss Scholarship Selection Committee of the University of Toronto Alumni Association for six years, three years as Chair, and is a recipient of the University of Toronto Arbor Award. She is currently a director of the Canadian Chapter of the International Women Judges Association.
The Honourable Justice Alexandra Hoy
Court of Appeal for Ontario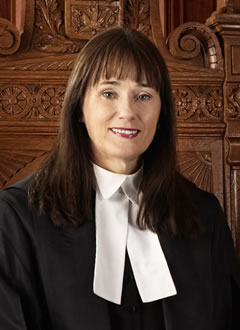 The Honourable Justice Alexandra Hoy is a member of the Court of Appeal for Ontario.
Prior to her elevation to the court of Appeal on December 2, 2011, she was a judge on the Superior Court of Justice in Toronto.  In the nearly ten years that she sat on the Superior Court, she presided in all areas of the court's operations – civil (including estates), family, criminal, Commercial, and Divisional Court – although she sat most frequently on the Commercial Court.  From April 2006 to December 2007 she was one of three judges in Toronto designated to hear class action matters. Justice Hoy is bilingual.  She heard matters in both English and French on the Superior Court and sits on bilingual appeals at the Court of Appeal.
From the time of her call to the Bar until her appointment to the Superior Court, Justice Hoy was first an associate, and then a partner, at Lang Michener (now McMillan LLP). She represented both public and private corporations—many in the broadcasting, cable, telecommunications, and entertainment sectors—on significant corporate and commercial transactions, including acquisitions, divestitures, financings, reorganizations, licensing arrangements, joint ventures, and other strategic alliances. She was active in the management of the law firm and, at the time of her appointment, chaired Lang Michener's Business Law Group. She also sat on several corporate boards.
The Honourable Madam Justice Katherine M. van Rensburg
Ontario Superior Court of Justice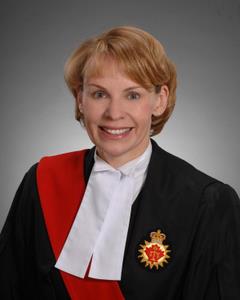 Madam Justice van Rensburg is a graduate of the University of Toronto (B.A.), Queen's University (LL.B.) and Cambridge University (LL.M.). After clerking for the Honourable Justice McIntyre at the Supreme Court of Canada, she joined Smith Lyons as a litigation associate, eventually becoming a partner in that firm. She became a partner in Gowlings with the merger of the two firms in 2001. In November 2006, she was appointed a judge of the Ontario Superior Court, Central West Region, with chambers in Brampton. As a lawyer, Justice van Rensburg practised in the areas of civil litigation and environmental law, having been certified by the Law Society of Upper Canada as a specialist in each.
---
preliminary and semi-final bench judges
Gerry Beelen, Shell Canada Limited
Gerry is Senior Counsel, Downstream with Shell Canada Limited and is located in their Toronto office. He advises Shell primarily with respect to real estate and environmental matters. Gerry received his LL.B from Osgoode Hall Law School, Toronto in 1984 and was called to the bar in 1986. He received his MBA from Schulich School of Business, York University in 1996. Gerry began his legal career at Miller Thomson articling with them and then practising in their real estate group for 3 years prior to joining Shell in 1989.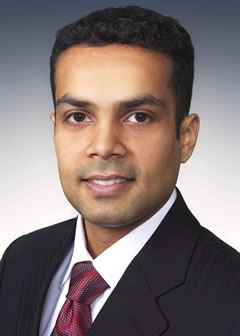 Raj Bharati, Technical Standards and Safety Authority
Raj Bharati, B.Sc., LL.B., is legal counsel at the Technical Standards and Safety Authority, where he conducts prosecutions and provides legal advice to the corporation on a wide variety of matters. Prior to joining TSSA, Raj practiced environmental law at a municipal government and at an environmental law firm. He has a degree in environmental engineering from North Carolina State University and worked at a global environmental engineering firm prior to obtaining his LL.B. from Osgoode Hall Law School. He has been co-editor of the Ontario Bar Association Environmental Law Section newsletter for three years.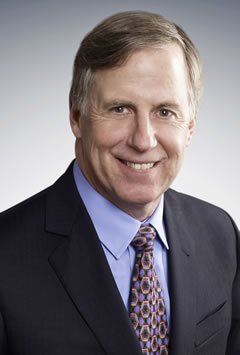 Charles Birchall
Mr. Birchall offers over 23 years of experience in legal practice devoted exclusively to environmental law and is a partner in the Municipal/Environment Department of Fogler, Rubinoff LLP. His work focuses on the areas of environmental and energy law, aboriginal consultation and partnerships, environmental assessment, and legal compliance.
Mr. Birchall has provided advice concerning environmental assessment issues respecting mining, oil and gas projects as well as infrastructure projects. He is currently counsel to two Joint Review Panels conducting environmental assessments respecting applications by Shell Canada Energy in connection with the Jackpine Mine Expansion Project and the Pierre River Mine - both of which are located in northern Alberta.
Mr. Birchall also has extensive experience in the environmental compliance and assessment aspects of corporate commercial negotiations and transactions, including assessment of contamination issues, remediation, and approvals requirements. He has advised clients and appeared before various Parliamentary Committees in the Senate and House of Commons on such legislation as: the Yukon Environmental and Socio-Economic Assessment Act, the Canadian Environmental Assessment Act, the Species at Risk Act, and the Canadian Environmental Protection Act.
From 1986-1989, Mr. Birchall was the Executive Assistant to the Honourable Ian Scott when Mr. Scott was the Attorney General of Ontario as well as acting Solicitor General, Minister Responsible for Native Affairs and Minister Responsible for Women's Issues and Minister Responsible for Race Relations.
Mr. Birchall is the current Chair of the Canadian Bar Association's National Environmental, Energy and Resources Law Section. He is also past Chair of three non-governmental organizations: (i) Canadian Arctic Resources Committee; (ii) Canadian Council on Social Development; and (iii) Canadian Environmental Law Association. From 2006 to 2008, he was an adjunct professor at the University of Ottawa Faculty of Common Law co-teaching a course on planning and environmental assessment law.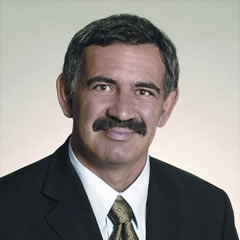 Bryan Buttigieg, Miller Thomson
Bryan Buttigieg is recognized as one of the leading practitioners in Environmental Law in Canada. He certified by the Law Society of Upper Canada as a specialist in Environmental Law. His practice includes civil litigation and regulatory defence representation in Environmental and Occupational Health and Safety matters. Bryan has provided extensive legal advice to buyers, sellers and lenders related to Brownfields Development, site remediation, regulatory compliance and financing of properties with environmental issues.
Bryan is a Partner at Miller Thomson LLP, and is co-chair of their Toronto Litigation Department.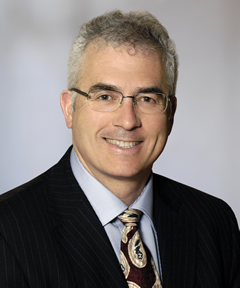 Jack Coop, Osler, Hoskin & Harcourt LLP
Jack's practice focuses upon environmental and regulatory litigation, including civil litigation, administrative hearings, judicial review applications, the defence of prosecutions, regulatory and government relations, and strategies to avoid litigation. His clients currently include a wide variety of privately and publicly held corporations (petrochemical, agricultural, manufacturing, energy-producing, retail), public utilities, and industry associations.
Prior to joining Osler in 2008, Jack enjoyed a 20 year career as Crown Counsel for the Ontario government where he represented many ministries, including Environment (where he served as Hearings Team Leader), Attorney General, Energy, Natural Resources, Health and Long-Term Care, and Municipal Affairs and Housing.
Jack has appeared before every Ontario environmental tribunal and every level of court in Canada including the Supreme Court. He has taught environmental regulation and advocacy at U. of T. Law School and Osgoode Hall Law School, and is a contributing author to "Government Liability, Law and Practice" (Canada Law Book).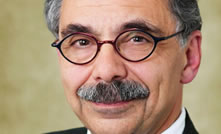 David Estrin, Gowling Lafleur Henderson LLP
David Estrin is recognized as Canada's senior environmental law practitioner and one of Canada's most experienced environmental law specialists.
His environmental law career has uniquely combined litigation, policy and strategic advice, teaching and writing. A Gowlings senior partner, for over 40 years Mr. Estrin has advised corporations, government agencies, financial institutions, environmental organizations, Aboriginal communities and law firms in Canada and the United States in all facets of environmental matters.
He is also an experienced Aboriginal lawyer: David helped draft components of the James Bay and Northern Quebec Agreement, was counsel for the Inuit of Baker Lake in a case establishing Inuit Aboriginal rights and is currently counsel for Grand Council Treaty 3 in a judicial review as to lack of consultation in Ontario energy programs. He also advises infrastructure proponents on consultation and related EA requirements.
Mr. Estrin has been counsel in most of the major hearings under Ontario's Environmental Assessment Act and in all levels of court in Ontario, Alberta and at the federal level. Many of his cases established important precedents, in matters ranging from proper application of the Canadian Environmental Assessment Act to administrative, constitutional and Aboriginal law issues.
His current practice is intensively focussed on environmental assessment issues for major infrastructure projects, judicial reviews related to project approvals and toxic tort litigation.
For 2013-2014 David is Chair of the International Bar Association Environment Health and Safety Committee.
David is the founding editor of the Canadian Environmental Law Reports and author of several authoritative texts on Canadian environmental law, including Business Guide to Environmental Law (Carswell), which provides unique and continuously updated insights into Canadian (and comparative U.S.) environmental law developments affecting the business community. His other books include: Handle with Caution: Liability in the Production and Disposal of Dangerous Substances (Carswell), and Environment on Trial – A Handbook of Ontario Environmental Law.
Mr. Estrin is a founding director and was first general counsel for the Canadian Environmental Law Association. He has established and extensively lectured in environmental law programs in faculties of environmental studies, law, and engineering, as well as for business.
In 2006 the Canadian Bar Association honoured his achievements in the development of Canadian environmental law practice by establishing the David Estrin Prize for the best scholarly essay in environmental, energy or resources law by a Canadian law student.
Lana Finney, Davis LLP
Lana Finney is a partner of Davis LLP and practices in the Environmental and Municipal Group. She is a member of the Bars of Saskatchewan (1994) and Ontario (1995) and is also a member-at-large of the Executive of the Environmental Law Section of the Ontario Bar Association. Lana is an accomplished environmental lawyer and litigator. She advises clients on environmental liabilities and deal structures, provides strategic solutions for dealing with contaminated sites and remediation, helps clients to navigate the permit and approvals process, and regularly litigates environmental issues before the Ontario courts and the Environmental Review Tribunal. Lana also provides environmental and regulatory advice related to public-private partnerships and renewable-energy projects.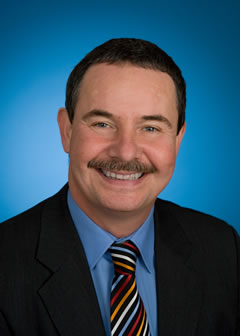 Eric Gillespie, Eric K. Gillespie Professional Corporation
Eric practices civil litigation and administrative law with an emphasis on environmental and land use planning issues. He graduated with Distinction from the University of Western Ontario Law School in 1994. He articled in part with the Canadian Environmental Law Association (CELA). Since then he has appeared before all levels of Ontario courts and a wide variety of administrative tribunals including the Ontario Municipal Board (OMB) and the Environmental Review Tribunal (ERT). Since 2009, he has been the principal of Eric K. Gillespie Professional Corporation, a now five lawyer downtown Toronto litigation boutique firm. The firm's clients have included ratepayer and community organization across Ontario and in Quebec, New Brunswick, Nova Scotia and Newfoundland as well as NGOs, corporations, developers and municipalities. The firm is best known for its work as co-counsel on Pearson now Smith v. Inco Limited, the largest certified environmental class action in Canada to date. As well, the firm is co-counsel on a proposed class action related to the G20 summit in Toronto in 2010. Eric is also an Adjunct Professor with the Faculty of Law at the University of Toronto and editor of the Environment and Land Tribunals Ontario column for The Journal, the bi-monthly publication of the Ontario Professional Planners Institute. In addition, he has served on the Soaring Association of Canada Board of Directors and is the incoming Chief Flying Instructor of the SOSA Gliding Club, the largest in Canada.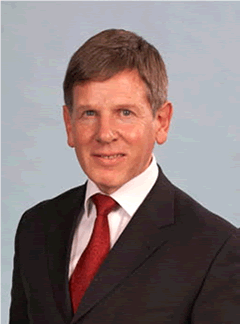 Paul Manning, Manning Environmental Law
Paul Manning is principal at Manning Environmental Law and an Environmental Law Specialist, Certified by the Law Society of Upper Canada. He was named as one of Canada's leading Environmental Lawyers in Who's Who Legal 2012.
Paul received a Masters degree in Environmental Law, obtained a U.K. accreditation as an expert in Planning Law and holds a Certificate in Carbon Finance from the University of Toronto. He is on the Executive Committee of the National Environmental, Energy and Resources Law Section of the Canadian Bar Association.
Paul advises on a wide range of environmental, energy, Aboriginal and planning law matters and regularly appears as counsel before tribunals and the courts.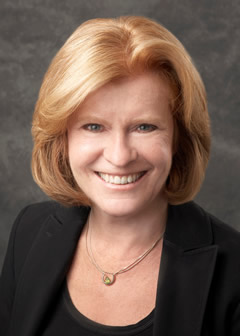 Lynn Mitchell, Heenan Blaikie
Lynn Mitchell is a partner in Heenan Blaikie's Environmental and Energy Practice Groups. She is both a litigator and advisor on environment and energy matters. She represents and advises clients on all issues pertaining to environmental compliance and liability risk. As an environmental litigator, she represents clients before all levels of courts and administrative tribunals with respect to both public and private disputes including civil, regulatory and quasi-criminal matters. She brings particular expertise to dealings with environmental regulatory authorities and assists clients in negotiating and obtaining environmental permits and authorizations. In her advisory role, Lynn provides her clients with preventative counselling to assist them in identifying and assessing risks to the environment, as well as to the health and safety of employees and the public. She has experience with environmental management, risk management, transaction support, licensing, permit applications, environmental assessments and, in particular, contaminated lands issues. She offers advice concerning emergency response, inspections and investigations. Lynn serves on the executive of the Environmental Section of the OBA and is a member of the Advocacy Committee of ONEIA.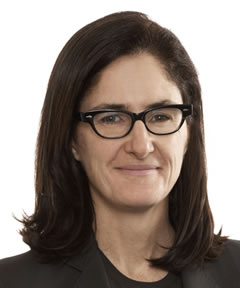 Sarah Powell, Davies Ward Phillips & Vineberg LLP
Sarah Powell is a partner in the Environmental, Aboriginal and Energy practices. She is one of Canada's leading environmental lawyers. Sarah has extensive experience in all aspects of environmental law, including strategic advice on environmental and social impact assessments, environmental approvals, energy approvals, contaminated sites, environmental class actions and aboriginal risk assessments. She is certified by the Law Society of Upper Canada as a Specialist in Environmental Law. Sarah is Past Chair of the Environmental Law Section of the Ontario Bar Association and the Vice-Chair of the National Environmental, Energy and Resource Law Section of the Canadian Bar Association.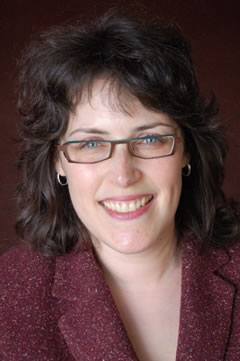 Kathleen Roussel, Environment Canada Legal Services
After obtaining a BA(Honours) in Religion from Queen's University, Kathleen attended the University of Ottawa where she obtained her LL.B. in 1992. She is a member of the Ontario bar since 1994, practicing initially in criminal law in the private sector before joining the government. Kathleen is Senior General Counsel and Executive Director of Environment Canada Legal Services since January 2008.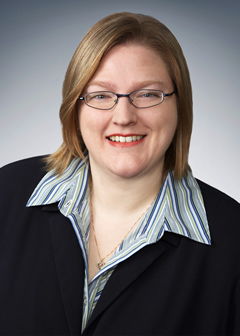 Jacquelyn Stevens, Willms & Shier Environmental Lawyers LLP
Jacquelyn Stevens, LL.B., M.S.E.L., M.Sc., B.Sc. (Hons.), is an environmental lawyer at Willms & Shier Environmental Lawyers LLP. Jacquelyn's practice is focused on civil and regulatory litigation and aboriginal law dealing with environmental issues. Jacquelyn advises private sector and First Nations clients on legal issues of aboriginal title and on contaminated land remediation during civil litigation and real estate matters. Jacquelyn appears before administrative tribunals and the courts on regulatory and litigation matters. In addition to her law degree from the University of British Columbia, Jacquelyn has completed two Masters Degrees: Master of Studies in Environmental Law and Policy from Vermont Law School and Master of Science (Geology) from St. Francis Xavier University. Jacquelyn is a member of the Canadian Bar Association, the Advocates' Society, the Prospectors and Developers Association of Canada and the Geological Association of Canada.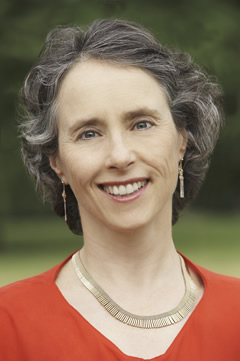 Dianne Saxe, Saxe Law Office
One of the world's top 25 environmental lawyers, according to Best of the Best. Toronto's Environmental Lawyer of the Year, according to Best Lawyers. Best Environmental Law Firm in Canada, according to Corporate International. One of Canada's best environmental lawyers, according to numerous Canadian and foreign rating services. One of Canada's first Certified Specialists in Environmental Law, the only practitioner with a Ph.D. in environmental law, and Canada's leading author on environmental law. Ontario Bar Association Distinguished Service Award. 35 years' experience in all areas of environmental law and litigation. A highly acclaimed public speaker. Drafted parts of Ontario's environmental laws.
We are an experienced, effective and practical environmental law boutique serving a wide range of satisfied clients. First-rate personal service without big firm overhead. We love what we do.

John Tidball, Miller Thomson
John Tidball is an experienced Environmental Law Specialist, certified by the Law Society of Upper Canada. He has special expertise in matters relating to regulatory compliance and approvals, waste management and contaminated property. He provides environmental law advice and counsel to a wide range of clients in the private and public sectors, where his understanding of government proves invaluable. He represents clients in their dealings with government regulators, particularly the Ontario Ministry of the Environment, and in proceedings before the Ontario Environmental Review Tribunal (formerly the Environmental Assessment Board and the Environmental Appeal Board) and the Ontario Municipal Board. He is knowledgeable in a number of technical areas, especially in relation to subsurface contamination, air pollution, water pollution and environmental remediation, and is frequently called upon to review consultants' reports. He is recognized as an authority on waste management law and policy. John also advises buyers, sellers and lenders on the environmental aspects of a wide range of commercial and real estate transactions, particularly in relation to contaminated property. Prior to entering private practice in 1988, John was legal counsel with the Ontario Ministry of the Environment, where he assisted Ministry staff throughout Ontario on all aspects of environmental regulation.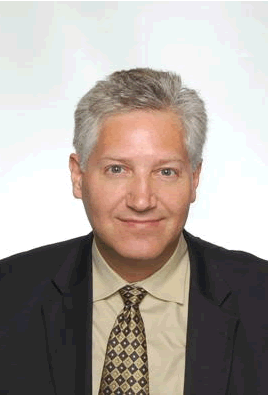 Barry Weintraub, Rueter Scargall Bennett LLP
Barry Weintraub is a partner in the Toronto litigation firm Rueter Scargall Bennett LLP, where he practises environmental, commercial and employment litigation. He has more than 20 years experience litigating various aspects of environmental law, including civil litigation of liability for cleanups of historical contamination, the defence of environmental prosecutions, investigations, administrative tribunal proceedings and solicitor's negligence actions involving environmental matters. He is recognized by his peers and Lexpert Magazine as a Leading Environmental Lawyer.
Barry was called to the Ontario Bar in 1989, and previously practiced with Stikeman Elliott, Genest Murray and Heenan Blaikie. He is on the executive of the Canadian Bar Association National Environment, Energy and Resources Law Section and the Ontario Bar Association Civil Litigation Section, and is a Past Chair of the OBA Environmental Law Section. He is an adjunct professor at the University of Toronto Faculty of Law and has written and spoken on a broad range of environmental and litigation issues.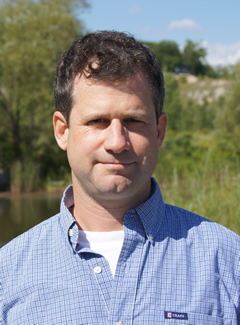 Hugh Wilkins, Ecojustice
Hugh S. Wilkins has an active career in environmental law, focusing on marine, climate change and transboundary issues working for WWF International and Ecojustice. He is a member of the Editorial Board of the Review of European Community and International Environmental Law (RECIEL), is on the Advisory Board for the University of Strathclyde's Climate Change Law Programme and is actively involved with the International Institute for Sustainable Development's Earth Negotiations Bulletin. Hugh also serves as an adjunct professor at Osgoode Hall Law School where he teaches natural resources law.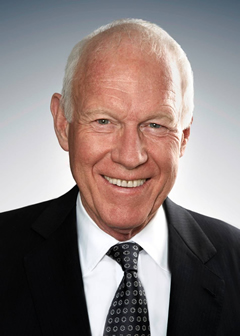 John Willms, Willms & Shier Environmental Lawyers LLP
John Willms, LL.B., B.Sc., is an Environmental Law Specialist, certified by the Law Society of Upper Canada. John has practised environmental law, land use planning and municipal law since his Call to the Bar in 1974. John is rated as Distinguished by Martindale-Hubbell and rated by his peers for inclusion in Best Lawyers in Canada. The Lexpert Canadian Legal directory recognizes John as a Repeatedly Recommended leading practitioner in environmental law. John is named annually to The International Who's Who of Environment Lawyers. John is the managing partner of Willms & Shier Environmental Lawyers LLP.
Judges of past competitions